Part Number : SM1628C
Function : LED drive control circuit dedicated
Package : SSOP 28 Pin Type
Maker : Shenzhen Sunmoon Microeletronics

Image :



Description :
LED SM1628C is a kind of keyboard scan interface (light-emitting diode display) drive control professionals Circuit, the internal MCU integrated digital interface, data latches, LED high voltage driver, the keyboard scan Other circuits.

This product is excellent performance, reliable quality. Mainly used in VCR, VCD, DVD and home Theater products such as display drivers. SOP28 of use package.

Pinout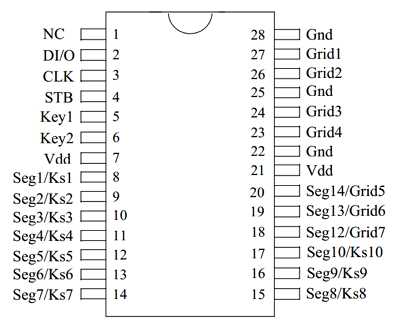 Datasheet PDF Download :

Others datasheet of same file : SM1628