Part Number : SFH610A
Function : 5.3 kV TRIOS Optocouplers High Reliability
Maker :
Infineon Technologies
Pinouts :
Description :
The SFH61XA features a high current transfer ratio, low coupling capacitance and high isolation voltage. These couplers have a GaAs infrared emitting diode emitter, which is optically coupled to a silicon planar phototransis tor detector, and is incorporated in a plastic DIP-4 package.

The coupling devices are designed for signal transmission between two electrically separated circuits. The couplers are end-stackable with 2.54 mm spacing.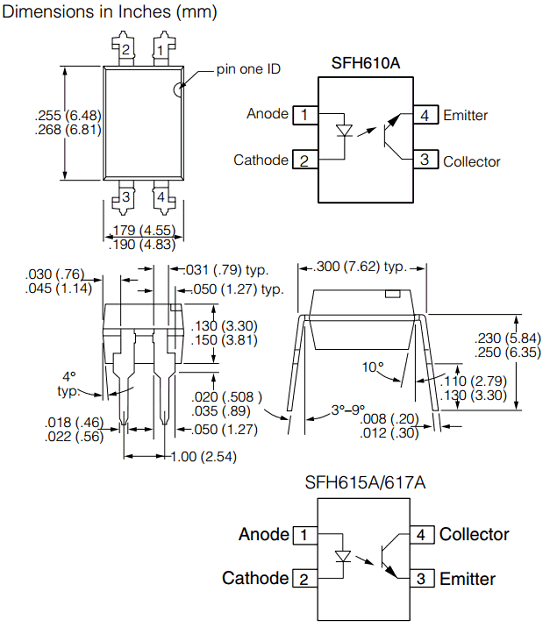 Datasheet PDF Download :

Others datasheet of same file : 610A,615A,617A,SFH610A,SFH615A